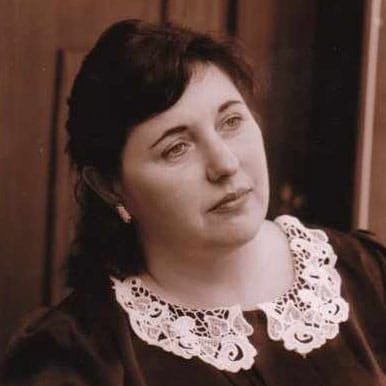 Dr. Yulia Lipmanovich is a Russian-born concert pianist and distinguished piano teacher. Her vast wealth of teaching and performing experience enables her to successfully introduce performers of any level and age to the beautiful world of classical music. As a very young child, Dr. Yulia studied with her mother, Madame Luba Lipmanovich-Yackobishvili, who was an outstanding pianist and a great teacher. Later she studied with well-known Russian pianist Tatiana Nickolayeva in Moscow Tchaickovsky Pre-Conservatory.
Dr. Yulia Lipmanovich holds a Bachelor of Music Degree in Piano Performance from the Juilliard School of Music in New York. She was a protégé student of the legendary pianist Madame Rosina Lhevinne, the teacher of Van Clibern, who brought her from Israel to Juilliard School. Yulia lived at Madame Rosina Lhevinne's home and had daily lessons with the legendary teacher.
She received a Master's Degree from the Rubin Academy of Music of the Tel Aviv University in Israel where she studied on a full scholarship awarded by the University. She was awarded her Doctorate in Piano Performance in 1998 under a guidance of Ian Hobson from the University of Illinois in Champaign-Urbana. Among her teachers were Anthony di Bonaventura and Rudolfo Caporally.
Dr. Lipmanovich won the Piano Competition of the Soviet Composers (Moscow) and the Tenth Annual Young Artists International Competition (New York) where she was a winner among 300 contestants. She was recognized as an outstanding young performer and was named "Collegiate All-American Scholar" in the National Collegiate Academy Honorary Book.
When in Israel, she was a member of the "Trio Bor", who were members of the Israel Philharmonic Orchestra, and appeared in numerous concerts. She performed as a soloist with orchestras and in solo recitals. She performed for an audience of 30 foreign ambassadors and appeared on radio and television. Dr. Yulia Lipmanovich gave numerous Piano Master Classes in Israel including Master Classes at the Buchmann-Mehta School of Music "Clairmont Hall" of Tel Aviv University in Israel and gave Solo Recitals.
Dr. Yulia Lipmanovich has been invited to give concerts, teach, and judge local and international competitions. Among many, she was a Member of the Jury for the 6th Mozart International Piano Competition in Thailand, where she also gave master classes and solo performances. She has been a Piano Faculty Member at the Summer Music Festival of the Gulf in San Marco, Italy since 2013.
She was the Honorary President of the Jury of the "Madame Rosina Lhevinne Piano International Competition" held in San Marco, Italy. In 2018, she was on a Piano Faculty and gave solo performances at Ameropa Music Arts Festival "Musical Bridges" in St. Petersburg, Russia and will be teaching and performing there again in August 2019. Among her performances will be solo recital of Russian Compositions in Rimsky Korsakov's home in St. Petersburg, Russia. She has taught on the piano faculties of the Boston Conservatory, Boston College, Northeastern University, Daley College, Rubin Conservatory of Music in Jerusalem in Israel.
She has performed in major concert halls as a soloist and with orchestras and chamber groups throughout the USA, Canada, Russia, Europe, Israel, Thailand, China, and Italy and venues in the USA such as Carnegie Recital Hall, Alice Tully Hall and Steinway Hall. Among them, she performed an All Chopin Program at the Trinity Church and at Saint Martins in the Fields. She performed Chopin Piano Concerto No. 1 & No. 2 with the Kirov Philharmonic Symphony Orchestra with Chief Conductor Maestro Valery Raevsky. She gave numerous performances in Chicago. Among them were Solo Recital of All Chopin Favorites at the Studebaker Theater and Chicago Cultural Center.
Dr. Lipmanovich was appointed by the Julliard School to teach Piano in the After School Arts with Juilliard Nord Anglia Performing Arts Program at the British International School of Chicago in South Loop. Dr. Lipmanovich is actively teaching and performing. She is a member of the Music Teachers National Association (MTNA) and Chicago Area Music Teachers Association (CAMTA). She received the prestigious honor to be a Partner of the Steinway Educational Program. ​
Dr. Yulia Lipmanovich is the Executive Director and Founder of The Art of Piano Playing & Performing Arts Inc. click here to contact.