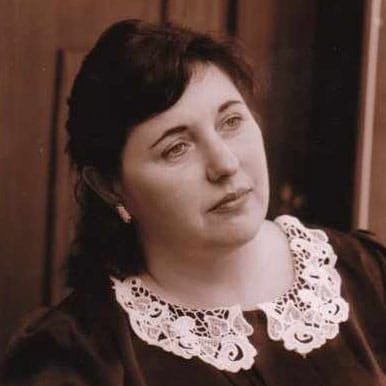 Dr. Yulia Lipmanovich B.A. M.Mus, DMA
I am a Georgian-born concert pianist and distinguished piano teacher. I have performed worldwide and mentored many students. I am the Executive Director and Founder of The Art of Piano Playing & Performing Arts Inc. located at the Fine Arts Building at 410 S. Michigan Ave, Studio 710 in Chicago were I am teaching students.
My Mission as a Teacher
I recognize that everyone is an individual, and creativity has to be cultivated and enriched. It is my mission to promote creativity and emphasize social, emotional, and intellectual development through the appropriate instruction. I have prepared a teaching philosophy, practice and curriculum that is engaging and responsive to each individual's stage of development. By striving for perfection through instruction, I know I can prepare everyone to exceed their creative artistic talents.
I bring a vast wealth of teaching and performing experience to my Piano Studio. My piano training with some of the world's greatest pedagogues (which includes Tatiana Nickolayeva, Rosina Lhevinne, Arie Vardi, Ian Hobson, Anthony di Bonaventura and Rudolfo Caporally) have given me a sound technical and musical foundation, which I impart to each student.
I was very fortunate to be the student of Madame Rosina Lhevinne at the Juilliard School in New York. I was her protege student, lived at her home 4 years and had daily lessons for 4-5 hours with this legendary teacher and absolutely amazing woman.
My teaching methods guide each student through a methodical and successful path in the musical learning process — from developing musical and technical skills to providing every pupil with the important tools necessary to develop focus in personal practice time and performance.
I believe my role as an educator is to facilitate and motivate each student in finding a successful and fluid piano technique, exploring their individual creative abilities and performance skills while also developing the fundamental understanding and mastery of each composition learned and performed.
Many of my students have become outstanding performers and teachers, and have been accepted into such prestigious music programs as the Julliard School of Music, the Paris Conservatory of Music, and the Rubin Academy of Music in Tel Aviv and Jerusalem and many other Universities.
I believe that music nourishes the soul, and that the concepts necessary in learning to play the piano well is easy for any student when a sound and technical approach to playing the instrument is implemented at the earliest learning stages.
My Music Program is designed for students of all ages and all levels, starting from age 6 years old, college preparatory, adults, and performing artists to have lessons at the studio or via Skype. I offer seminars for music teachers to help them become familiar with different teaching methods and materials, and help them to develop their own correct approach of teaching students. I also offer Piano Master Classes which are very helpful in preparing performers for concerts and competitions.
Statement on Teaching Philosophy in Piano Studio and Classroom Teaching
I think that in order to be a good teacher one should have a special gift. Not every great concert pianist can be a good teacher. It is possible only if you truly love to teach and are willing to dedicate yourself to your students and their musical growth. My main goal while working with students is to build their self-confidence and to bring out the best they can offer in their performance.
I prepare them for a professional career as performers and teachers; in performance as soloist, accompaniment, chamber music, studio and classroom teaching. Every student is different and each of them has a very rich inner world and many hidden abilities, which are unused in their performance. My task as a teacher is to understand each of them, to be able to developer their musical, technical and intellectual skills, to teach them how to work independently, and to help them to understand how to perform and interpret composition that they are performing in the best way they can. I teach them that it is very important to believe in their own artistic abilities so they can open up and not be afraid of performing on stage.
I teach my students, that in order to be a good performer and a good teacher, it is very important for them to know music history, the evolution of different musical forms and styles through the time, about lives of different composers and their work. The only way they can understand the work, and make a good interpretation of the composition they are playing is by understanding what the composer wants to express in his work, the style and form of the piece, the reason and the time when the piece was composed. I strongly believe that every student can play well if they are taught correctly. Of course not every student can become a great performer or be a soloist but they can become excellent teachers, music educators, and perform in different chamber music groups very successfully.
Discipline is the main key to success. When I teach my students, I don't only teach them how to play a composition well, but I also teach them to understand what they do and how they do it so they can use this knowledge playing other pieces. It is very important for the teacher and the student to analyze the piece they are playing, so that the student understands the style, form and a mood of a composition, what the composer wants to say or to have heard in the piece, how to work close with the score, and how to interpret it. I teach the importance of rhythm and how it is the underlying structure of the music. One very important aspect of successful work is to practice every day and be able to accomplish good results in a short period of time.
It is very important to use a good edition they are playing from. I find Urtex Editions to be the best because it is close to the original score of the composer's manuscript. First, the students must learn to do everything the composer wants, everything what composer marks in the score: all the dynamics, tempo markings. They must try to find literature available about the composition and find out how and when it was composed which helps to understand the depth of the composition.
I introduce a student to different musical styles, expose them to different compositions of different composers and of different periods. They must be familiar with a wide variety of piano repertoire. For example, during the four-year program for a Bachelor's Degree in Piano Performance, I teach the student 12-16 Prelude and Fugues from the "Well Tempered Clavier" by J.S. Bach so when he/she graduates, the student will be able to learn independently, to perform or teach the rest of them which is 48 all together from this collection or any other works composed in this style. The same will be with teaching them to perform other compositions of different styles and forms, so after they graduate, they can learn different pieces on their own, and will know how to deal with the basics of the interpretation, technical, artistic, and all other performance tusks.
I spend a great amount of time with my students working on their technique, quality of sound, phrasing, pealing, ability to listen to their own sounds, on interpretations, and artistic elements in their performance. I try to make students understand their own musical, technical and artistic abilities and teach them how they should work independently to develop those skills. Working away from the piano with a score is key to a successful performance. I never tell my students that they cannot perform a particular piece well, that they don't have enough technique, musicality, or ability to memorize. I try to give a composition that I feel the student can perform well.
It is very important to have a piano Master Class twice a month when all students are present and several of them are playing for each other. After a performance, students will discuss each other's performance, exchange ideas, and give suggestions on how to make a performance better. I always give them my own opinion and advice at the end. These kinds of class meetings are essential and help a student to try to perform their program by playing in front of their friends before they go on a stage. It gives motivation and sets up a very creative and friendly atmosphere among students in the class.
I find it very important to have a "Performance Seminar" or "Interpretation Class" which is always taught at a Recital Hall. A Piano Performance Seminar should be a requirement for every student who wants a degree in Piano Performance and Piano Pedagogy. The Performance Seminar must meet once a week. The aim of this seminar is to teach students how to perform on the stage. No matter how well a student is prepared to perform in a studio, when the student goes to perform on the stage, he/she faces many difficulties. There are many psychological aspects involved such as self-confidence, self-control, stage lighting (which may be distracting for some students), abilities to control the sound and the pedal on stage, stage presence, and artistic elements of performing a piece at the concert, etc.
All these things can be taught only at the venue being used. Oftentimes, after students perform in the studio very well, they may find it very different to do the same on the stage. This is why I find it very helpful and very important to have those weekly meetings held at the Recital Hall, or large rooms with a stage.
Each student who graduates becomes a performer, a teacher, or both. In teaching their own students, they must be able to know the basics of performing in the studio and on the stage in the concert halls. In my own experience, most students not having this kind of training feel disappointed in their own performance at a concert. Very often they feel unprepared or not able to perform on the stage in concerts in front of the audience. As a result, they often lose self-confidence, which is crucial for anybody who wants to have a career as a performer, a teacher, or both.
In my previous training in Russia at the Moscow Conservatory, Julliard School of Music in New York, and in both Rubin Academies of Music (Tel-Aviv and Jerusalem), a student was required to take a Piano Performance course and it was taught only in the Recital Hall. A stage is the best teacher where we learn about ourselves and our abilities as performers, how we can communicate with the audience, and how to have total control of how we present and perform a composition. We also learn about our strong and weak points in performing compositions on stage in front of the audience, and develop an understanding of how to work in order to achieve desirable results in best performance we can give. A teacher and a student must work as a team to achieve the best results in their performance.
I encourage my students to play chamber music, which develops musicianship, sensitivity in a performance, ability to listen to themselves and to others with whom they perform, and develops good self-control. There are students who could be wonderful soloists, and there are students who are outstanding by playing chamber music and accompanying others, while there are some that are not such good soloists.
I believe that every teacher must perform regularly, and in order to be a good teacher, or better teacher, it is very important to perform no matter where – in a small concert hall as a soloist, with a chamber group, or as an accompanist. The great Russian Pianist and teacher, Genrih Neihaus, who was a Professor at the Moscow Tchaikovsky Conservatory used to say, "I teach successfully when I perform and when I play myself, but when I stop performing, I don't teach as well…" I perform on a regular basis as a soloist, in different chamber music groups and with orchestras. It greatly inspires my students and makes me a better teacher. I encourage my students to perform as often as possible, and participate in different competitions and contests.
In my classroom teaching different courses, I promote an atmosphere of openness and creativity while providing a working environment and demanding a performance of their work on a very high professional level. I like to teach, and I love working with my students. In my class, I always have discipline and a very structural training. At the same time, I make them feel that they can see me as their friend who is always there to help them because I want them to be successful. At the very first class, I provide my students with a syllabus and discuss the statement of goals and objectives for the semester which will give them information that is important to learn.
Each class I make observations and discussions with my students after I cover a certain topic to determine how much the students know. I find it as a valuable learning experience because through observation, I can understand how to help a student fulfill any gaps.
I clearly set a scoring rubric based on the course requirements. Scoring is based on students written and oral statements, written tests, homework, class projects, and participation in class. If it is a solo piano performance, or performance of a chamber group, then the scoring will be based on the quality of their artistic performance, technical accuracy, interpretation, stylistic approach, and understanding of the composition they are performing.
It is very interesting that students in my class are from very diverse cultures. Sometimes I find it challenging to work with students who have different cultures, race, gender, ethnicity, religion, nationalities, and language skills. Some of them go through a very difficult transitional period while trying to maintain their identity and culture and at the same trying to understand and learn about their new environment. They often struggle financially and struggle to make new friends. Most students want to succeed when they come to a college or university. They are willing to work and overcome the difficulties while we, as teachers, have to challenge them and yet be sensitive to their needs. I believe that those who drop from a program are those who cannot resist all the pressure they are dialing with.
I respect my students for their customs and their different religious beliefs and aim for a warm and supportive atmosphere. Students who come from different countries need community support. I strongly believe, that in order to get successful results in working with students from diverse cultures, we all need to work together as a team; teachers, administration, staff representing different supportive programs, and the students. We teachers and the administration of the school need to provide all the necessary support for each student, so they can become very successful in their field of specialization. My aim as a teacher is to ensure that each student is treated with great respect and care.